YOUR AD COULD BE HERE!
Contact Linda Carroll - (814) 881-4059
for pricing and availability!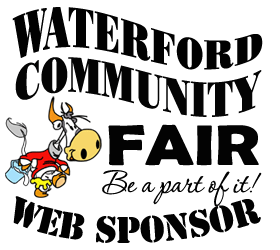 Apiary and Maple Products
Don & Lia Ghering - Co-Chairmen
(814) 796-2790
Click the download link for all sections,
classes and premiums for Department 23
Apiary & Maple Products
RULES AND REGULATIONS
No exhibitor identification labels are allowed on bottles or containers prior to judging. Labels can be added after judging.
Section 1 - APIARY PRODUCTS
2017 Dept 12, 13 & 23

Changes Video
Class 1 to be judged on uniformity of color, bees, presence of queen, brood, and honey, cleanliness, and appearance of observation hive.

Comb honey to be judged of perfection in filling, capped uniformity, neatness, and cleanliness of section.

Extracted honey to be judged on body, clarity and cleanliness.

Beeswax to be judged on color and purity.
​